(919)-825-3309 – Call for a FREE Consultation
Patent Attorney Raleigh / Trademark Attorney Raleigh.
Experienced & Affordable. Apply for a Patent today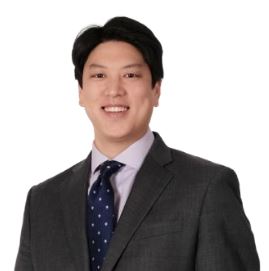 Patent Attorney Raleigh
Law School: Wake Forest University, Juris Doctorate 2009
Undergraduate: North Carolina State University, BS Mechanical Engineering 2006
Albert brings years of experience from top Am Law 100 firms and is an experienced patent attorney who assist clients on various intellectual property matters.  Prior to joining the firm, Albert was an associate attorney at Alston & Bird, LLP and Womble Carlyle Sandridge & Rice, LLP.  Albert has helped clients ranging from individual inventors and small businesses to Fortune 500 companies prepare, prosecute, and obtain patents to protect their most valuable assets.  Albert understands the unique challenges that different business entities face in the market today.
Experienced & Affordable
Albert has counseled clients on intellectual property matters related to mechanical, electrical, electromechanical, business methods, software, and internet-related technologies.  Specific areas of focus have included medical devices, mobile device technologies, printing technologies, high-performance fibers and manufacturing, energy and power management equipment, waste treatment processes and equipment, manufacturing and inspection processes, and endurance sports and other sports-related equipment.  Albert also is qualified in the preparation of trademarks, patent infringement litigation, patentability/infringement/clearance opinions, and license agreements.
Admissions -Local IP Lawyer -Patent Attorney Raleigh
Albert is licensed to practice in North Carolina and is registered to practice before the United States Patent and Trademark Office.
Members
Albert is a member of the State Bars of North Carolina, US Patent & Trademark Office, and the American Bar Association.
We are a group of Patent Attorneys serving Raleigh and the surrounding North Carolina cities – Patent Lawyer Raleigh, Durham, Chapel Hill, Wake Forest, Cary, Millbrook, Morrisville, Knightdale, Garner, Bethesda, Apex.  Trademark Attorney, Trademark Lawyer, and IP Lawyer.
If you are looking for a Patent Attorney call Grell & Watson.
Call for a Free Consultation.  Experienced & Affordable.  (919)-825-3309  Email 
Grell & Watson Patent Attorneys, Trademark Lawyers specializing in IP Law as IP Lawyers
Patent: Patent Search, Provisional Patent, Non-Provisional Utility Patent, Patent Pending
Grell & Watson Patent Attorney, LLC.  Map
4801 Glenwood Avenue, Suite 200, Raleigh, NC 27612
(919)-825-3309 phone
Email : Albert Minn
Grell & Watson Patent Lawyer, LLC.  Map
5110 Richland Drive, Raleigh, NC 27612
(919)-825-3309 phone
Email: Albert Minn

Grell & Watson Patent Attorneys, LLC.  Map
1300 Loghouse St, Wake Forest, NC 27587
(919)-825-3309 phone
Email: Albert Minn
Grell & Watson Patent Lawyers, LLC
5046 Homeplace Drive Apex, North Carolina 27539
(919)-825-3309 phone
Email: Albert Minn
Call now for a FREE consultation with a Patent Attorney Raleigh